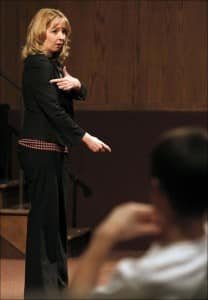 One of the most interesting and unique individuals currently practicing in the field of psychiatry, Dr. Dana Sibilsky's life has been defined by the pursuit of distinctive life experiences. This seemingly endless pursuit of intriguing opportunities has shaped the manner in which Dr. Sibilsky practices medicine, as she has a clear understanding of just how important it is to assist her patients as they try cultivate an ability and a willingness to experience all that life has to offer.
Dr. Sibilsky holds countless degrees and certifications relating to the field in which she practices, and she has still found time to pursue many other experiences and interests despite a schedule that is often rather demanding and seemingly inflexible. She has tested at advanced levels of Krav Maga and nearly suffered a fatal skydiving accident in which she suffered a humerus fracture. She holds a scuba diving certification and has partially completed the steps necessary to earning a pilot's license, all while managing a busy professional career that has seen her work in private practice, in emergency psychiatry and as a medical director.
A decorated student, Dr. Sibilsky holds an undergraduate degree in biology from the University of Michigan and a graduate degree in microbiology from Oakland University. She attended medical school at American University of the Caribbean before completing her clinicals at Wayne State University, earning the Outstanding Teaching Award while serving as chief resident there.
Following the completion of her many degrees and certifications, Dr. Sibilsky began practicing psychiatry through a private facility before finding a niche in emergency psychiatry. She served in the demanding but incredibly rewarding emergency position for four years before being offered and accepting a position as a medical director in Georgia.
Dr. Sibilsky has now returned to private practice through North Georgia Psychiatry, a move that she believes will enable her to address the needs of patients in the area. Known for her confidence and willingness to speak in a direct manner, Dr. Sibilsky is also highly regarded for her compassionate approach to treatment. After so many years in the field of psychiatry and so many life experiences outside of the field, Dr. Sibilsky is uniquely qualified to offer patients outstanding psychiatric care through her private practice at North Georgia Psychiatry.