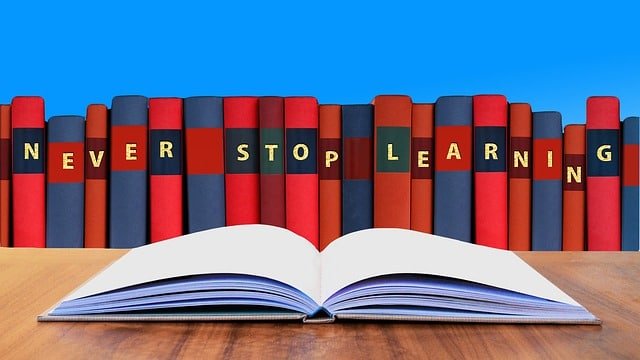 In recent years, the most in-demand job skills center around tech, even for companies that aren't technology-based companies. According to a Business Insider article, the 10 most in-demand skills for 2017 included SEO/ SEM marketing and statistical and data analysis. This stands to reason. As senior data scientist Terry Bandy pointed out in an article on Five Hundo, skills interpreting and using big data solves concrete problems.
The challenge for many would-be employees, however, is trying to figure out which exact skill sets will help them. SEO/ SEM and big data have already been named as the most wanted skills, but this can be a bit misleading. Within each of these skills are many skill subsets that make up the main skill set. Below, you'll find a more detailed explanation of what those marketing and data skills can possibly entail.
1. Quantitative Analysis
According to Forbes, the ability to perform quantitative analysis sits at the heart of the job of the data professional. This can range from looking at data pertaining to experimental design and analysis to examining information about machine learning.
This type of job really appeals to those who enjoy taking apart – so to speak – complex data problems and who like working with numbers. In fact, Terry Bandy has said that a good portion of his day is spent "mining numbers" for his clients.
2. SEO/ SEM
SEO/ SEM skills and quantitative analysis skills really go hand-in-hand in many respects. Effective SEO (search engine optimization) or SEM (search engine marketing) relies on the marketer's ability to analyze data from the moment he/ she searches for possible keywords until the moment when the keywords are then incorporated into the content in question.
Typically, a marketer must use a tool like Google's Keyword Planner in order to find keywords for an ad or marketing campaign. Once the marketer interfaces with the tool, he/ she can then look at all the possible keywords that he/ she can use for website marketing content like blog posts.
During the search phase, the marketer is usually just getting ideas for possible keyword phrases to incorporate into the written material. That said, a certain amount of data analysis must take place. Otherwise, the marketer would not be able to make a decision about which keywords/ phrases to use. As many marketers have discovered, the keyword that gets the most searches on Google is not always the best keyword to try to rank for.
Once the words are incorporated into the marketing content, the marketer then must analyze the effectiveness of those keywords to see how well they are pulling in readers. In this respect, the marketers work mirrors the work of the data scientist. The ability to read the analytics from a website or blog and to make adjustments in the SEO/ SEM campaign is vital to the long-term success of the campaign. Given that much of marketing these days is content marketing, the ability to perform these duties cannot be overstated.
3. Soft Skills/ Hybrid Skills
Marketing and data analysis jobs require more than just technical skills, however. The most prepared members of the workforce nowadays have what Investopedia calls "hybrid skills." This might be a person who is a data professional who also has strong sales or communication skills.
There is a certain 21st century logic to all of this, of course. The ability to communicate well has become especially critical in industries like medicine or technology: It's one thing for a data scientist to understand what the data means. It's another thing altogether for a non-data professional to understand what the data is saying. (These are usually the clients.) Specifically, the client must have a solid grasp of what the data reveals in order to make any marketing or business decisions.
This is backed-up by the real-world experience of data professionals like Terry Bandy. He explained that part of his job includes creating presentations for his clients, which highlight what the data means. The data must be presented in such a way that gets past the jargon and into the more common language of the non-data professional. Communication, in this respect, is about more than just the spoken word. The strong communicator can create graphics presentations, write documents geared toward the layman, and synthesize information into white papers and other marketing materials.
Final Thoughts
In the 21st century, people with data and marketing skills will continue to be in high demand. Many of these skills are logical. For example, the data professional must have a good grasp of mathematics, programming, and data analysis. However, it's the soft skills like sales or communication in tandem with these hard skills that win the day. The best-prepared workers are able to combine hards skills like marketing or data science with soft skills like teamwork or communication. The ability to do so typically leads to more job opportunities in the long run.